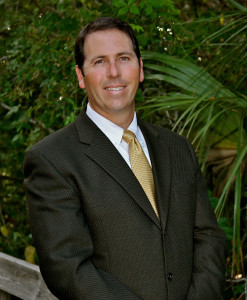 Marc Beshears is the President of Top Wealth Agenda. He has helped his clients grow their wealth to achieve financial security and reach their personal and financial goals and dreams without the risk, worry or volatility of stocks, real estate, and other investments.
Marc has put his clients on track to building more than $20 million of additional wealth they would most likely not have had otherwise, through safe, proven financial strategies. That's why Marc's clients think of him as their "secret weapon," helping them build and safeguard their wealth.
One of only 200 life insurance agents in the country who have successfully completed the rigorous training program and continuing education required to become a Bank On Yourself Authorized Professional.
Marc lives in Naples his wife, Lori, and their two children. When he is not working, one can find Marc coaching little league, playing golf, fishing in the Gulf of Mexico, and enjoying time with his family
To provide his clients with the level of service he believes they expect and deserve, Marc only accepts a small number of new clients each year – those committed to achieving lifetime financial security.
In the process of continuously expanding educationally and professionally, Marc mastered the principles and knowledge of the Infinite Banking Concept®, a process utilizing time honored economic principles, US tax laws and the provisions of life insurance contractual guarantees to build wealth safely and predictability in any economic environment by "becoming your own banker." In 2009, Marc became an Authorized Bank On Yourself® Professional. Combining this concept with his experience, he has been able to help hundreds of people learn and implement this cash flow and debt management system and combine it with guaranteed lifetime income strategies to help his retired and pre-retiree clients build wealth—safely and predictability—without the need to take excessive risk in the stock or real estate markets.